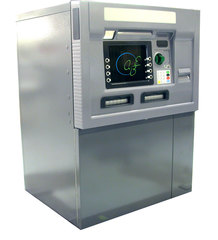 ONSITE KIT FOR 6638 DRIVE UP BUNKER
ONSITE6638
Refurbished
(Qty Avail: Call)
Refurbished:
ONSITES INCLUDES ALL VISIBLE PARTS TO THE CUSTOMER EXCEPT THE EPP KEYBOARD. - FASCIA (OUTER & INNER) - SHUTTERS - TOUCH OR FDK - CARD ORIENTATION WINDOW - BRAILLE DECALS - LIGHT DIFFUSER - CAMERA WINDOW - IN SERVICE INDICATOR COVER - LOWER DOOR SET (SMALL & LARGE)
ADVANCED EXCHANGE AVAILABLE: $600.00 CORE CREDIT WILL BE GIVEN UPON RECEIPT BACK TO ABE OF CORE PARTS AS LISTED BELOW.
OUR REFURBISHMENT AND PACKAGING PROCESS CREATES A LIKE NEW FINISHED PRODUCT. WEAR ITEMS ARE REPLACED AND METICULOUS TESTING STANDARDS ARE IMPLEMENTED TO ACHIEVE THIS END.
Sign In